Ultra Taiwan 2018
Dajia Ultra Park, Taipei, Taiwan, Taipei, Taiwan
View on Map
Ultra Taiwan 2018
RTU upgrades to UMF!
Thank you for your love and support. After 4 years of Road to Ultra, Taiwan's first edition of Ultra Music Festival, voted the BEST music festival in the world, will take place in September, 8th and 9th 2018 at Dajia Ultra Park in Taipei Taiwan.
Ultra Taiwan will premiere a main stage designed by the world renowned stage designer showcasing world-class stage production including cutting-edge visuals, lighting, cryogenic and pyrotechnics featuring the most popular DJs in the world with dazzling special effect and fireworks. One of the many unique stages, RESISTANCE, will captivate you with music from the world's greatest DJs and producers and state-of-the-art audio and visual experience. The stage will be tented inside a large dome in order to elevate your every senses.
Come joining us on September 8th and 9th and be apart of the moment that will define the electronic music history in Taiwan and experience the ULTRA experience.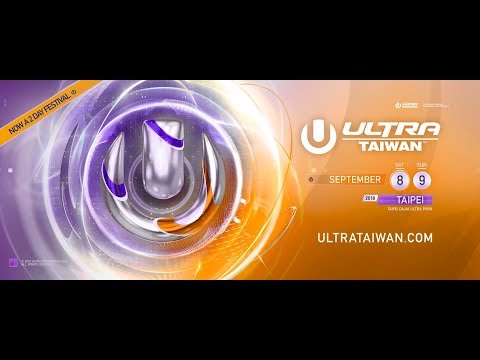 Taipei, Taiwan | Sep 08 - 09, 2018